Welcome to the Blue Bush Baby Wiki
Edit
Welcome to the Blue Bush Baby wiki! Blue Bush Baby is an animated comedy series about the bush baby named Juniper and her friends. Enjoy!
Ugh. Da Pilot is taking forever to make! But that's okay. It will be faster-- an episode might air weekly or biweekly. We have some fun news, though. There's new backgrounds for Blue Bush Baby! Here's the steps to making one your background.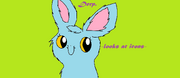 1. Click the picture. 
2. Save the picture.
3. Search the picture in your computer.
4. Right-click it and click "Save as background".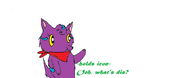 5. You have a new background!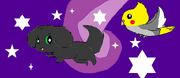 Oh, and one more fun activity. There will be another background, woo hoo! But here'sthe fun part: YOU decide which one. Click this link for our poll. Whichever one has the most votes shall be the new background!
http://vote.pollcode.com/44848427
What is Blue Bush Baby?
Edit
Blue Bush Baby is an upcoming animated series. The videos will be posted here for now, and maybe later on YouTube. Blue Bush Baby page by typing it into the search bar!
Latest activity
Edit
Photos and videos are a great way to add visuals to your wiki. Find videos about your topic by exploring Wikia's Video Library.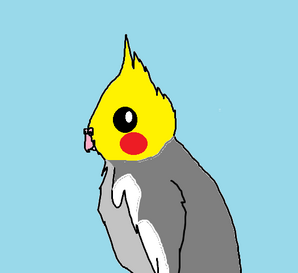 Community content is available under
CC-BY-SA
unless otherwise noted.